Our powerful HR solutions scale with you as your business grows. Whether you need consulting expertise or HR Systems, we have the right solution for your needs.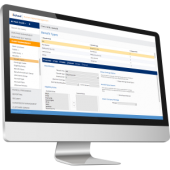 One size does not fit all. Our technology scales with the needs of your workforce. As you grow we grow with you. Whether you have 1 employee or 1,000 employees, we have the right combination of solutions for your business.
Choose from one of our two enhanced packages for Employers with 50 or Less Employees
Services included in Payroll +, and
Payroll Processing
Direct Deposits
New Hire Reporting
Online Reports
Tax filing and Deposits
Basic Accrual Setup
Dedicated CSR for Tech Support
Support for Tax & Regulatory
Compliance
Support for HR & Employee
Relations
Full HRIS
Annual Labor Law Poster
HR Library Access
Employee Handbook Support
Services included in Payroll +, and
Handbook Review and Edits
Comprehensive Onboarding
Employee Assistance Program
Dedicated Employee Tech Support
Benefit Enrollment & Administration
Salary Compensation Analysis
Job Description Creation
Work Opportunity Tax Credit
Employee Verification Request
Employee Incident & Concern Tracking
Stop Using Paper. Keep Onboarding Consistent All the Time with Our Mobile App!
Employee Demographic Information
Direct Deposit
Federal Tax Information
State Tax Information
Emergency Contact and Dependent Information
Employee Handbook Signing
Work Opportunity Tax Credit COllection
Enhanced Employee Messaging
Complete Benefit Administration that Scales with You
ACA Administration
Carrier Connection for Large Businesses
Employee Enrollment
Multiple Benefit Types including Life & Disability
Easy to Use Benefit Dashboard
Benefit Approval Workflow
Employee Deductions and Company Contributions
360 Retirement Integration
Scale Your HRIS as You Scale
Training & LMS
Certification Expiration Tracking
Asset Management
Expense Tracking & Reimbursement
Organizational Charts
Pay Scale Calculations
Corrective Action Tracking
Custom Document
Employee Document Cabinet
Track Custom HR Data
Performance Review Management
Performance Reviews that Work For You.
180 Reviews
360 Reviews
Create Custom Ratings
Include Supervisors and Employee Surveys
Schedule Review Cycles
Create Job Competencies
Create Company Values and Goals
Choose Simplified or Enhanced
Applicant Tracking Done Right
Streamline the Candidate Process and Integrate with Onboarding
Connects to hundreds of Job Boards
Mobile Friendly
Create Employee Referral Programs
Integrated Text Message & Email
Integrated Calendars
EEO Reporting & Metrics
Requisition Request Workflows
Knock Out Questions